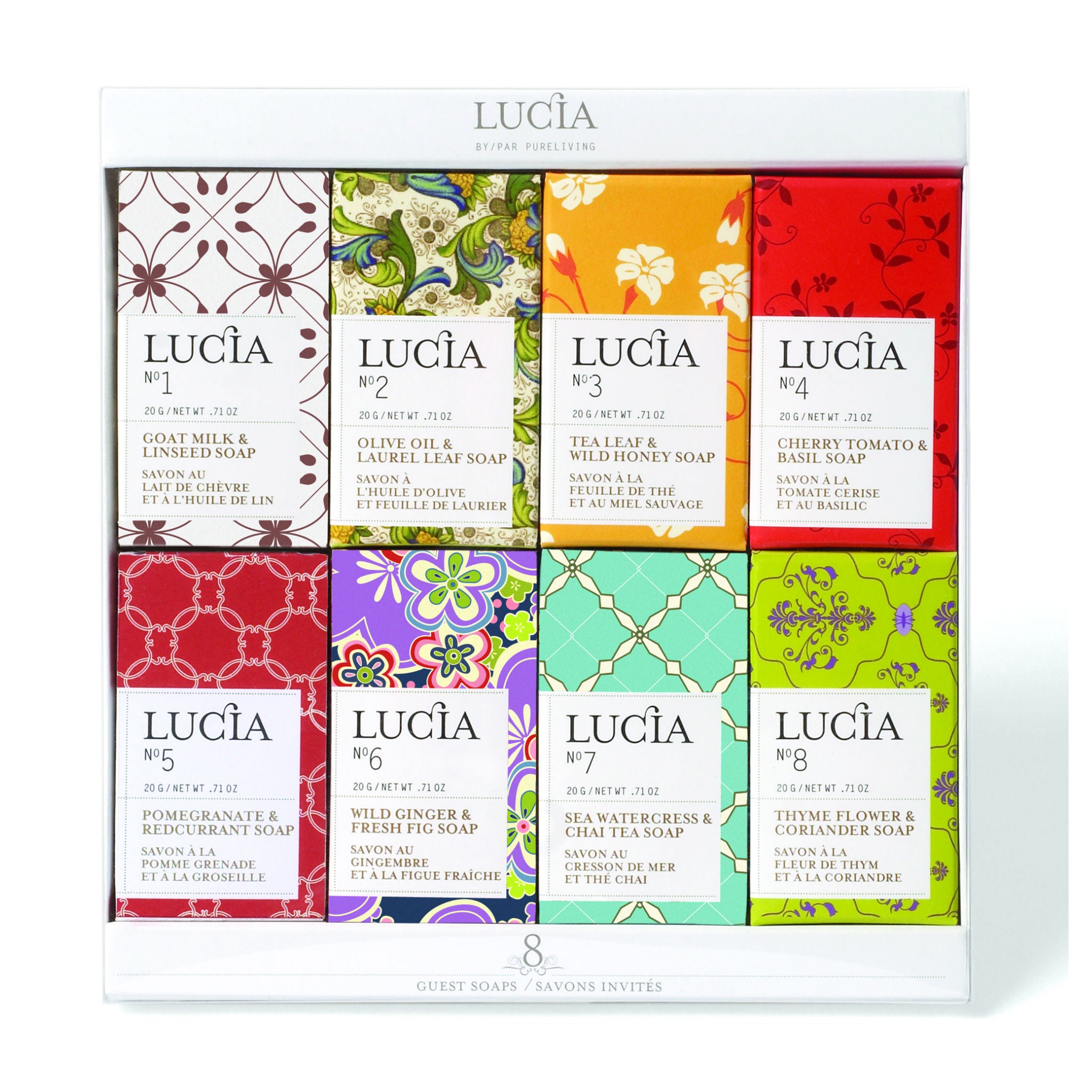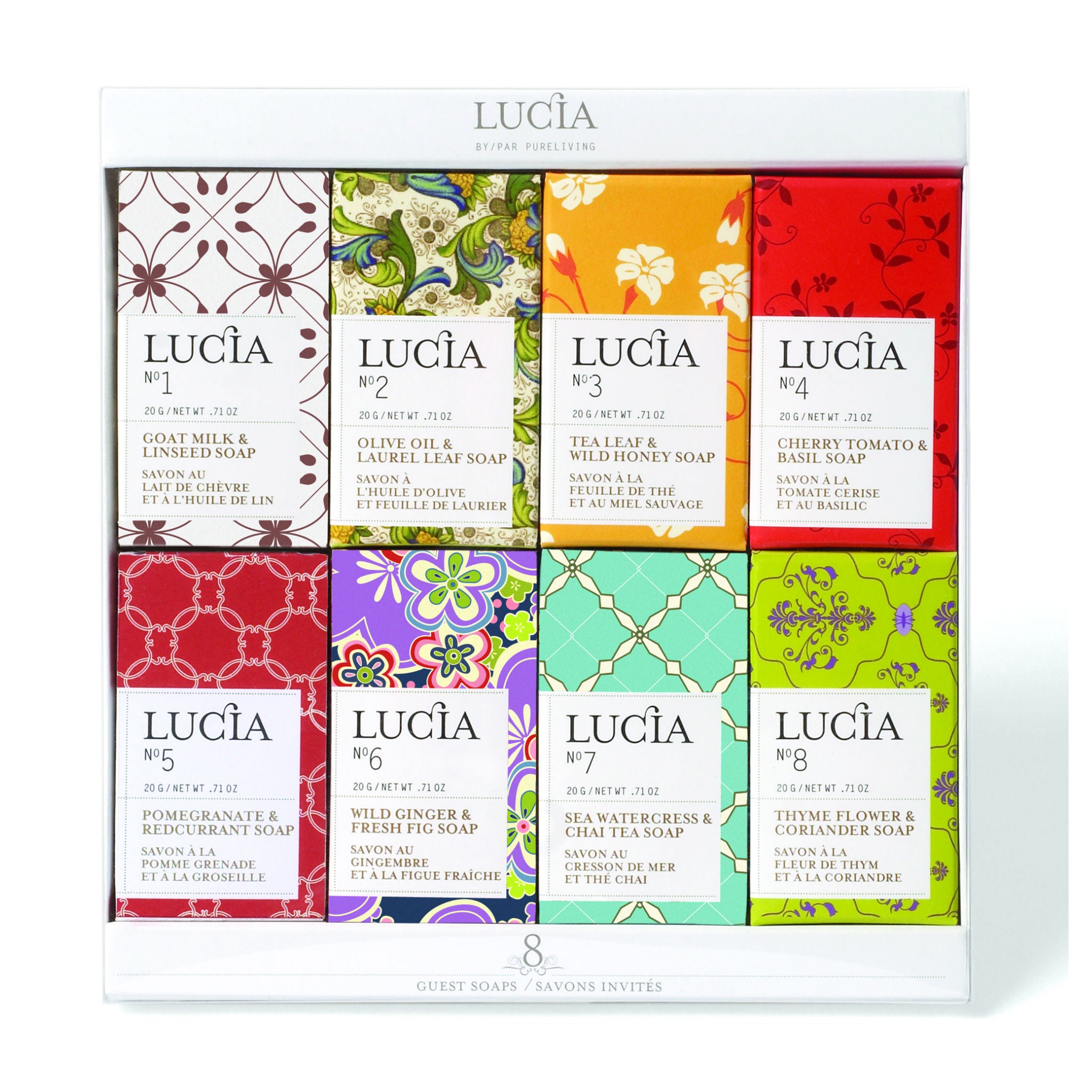 Assorted Guest Soaps
Set of 8
LUCIA
Out Of Stock
Seduce your guests by offering them a touch of sophistication with these mini triple-milled soaps. This beautiful set also makes a great gift.
Rich and creamy, every Lucia triple milled soap is long lasting and handmade with 100% Organic Shea Butter.  
Each bar is formulated to contain the finest skin-nourishing ingredients for your epidermis. Its clean and fresh fragrance was specially created for your aromatic pleasure.
Set of 8 Assorted Soaps
N°1 Goat Milk & Linseed Oil 
N°2 Olive Oil & Laurel Leaf 
N°3 Tea Leaf & Wild Honey Blended with Tea Leaf & Wild Honey
N°4 Mandarin & Tomato Flower
N°5 Pomegranate & Redcurrant
N°6 Wild Ginger & Fresh Fig
N°7 Sea Watercress & Chai Tea 
N°8 Thyme Flower & Coriander
Size: 8 x 25 g / 8 x 0.88 oz
Made in Canada
Description
LUCIA
Where the past and the future meet in the present... LUCIA was inspired by unforgotten memories of traditions past
and by the clean, sensuous modernity of the future. Here in the present, rare fragrant smells, beautiful colors and
intriguing textures make these little wonders look like precious perfumed jewels. 
Lucia is a line of luxurious
products that reflect the true essence, spirit and inner beauty of its creator.
Lucia is the #1 brand in major markets around the world.
Starting with 6 fragrances and 1 soap collection Lucia has grown to 12 fragrances and Room sprays, Reed
Diffusers,
Candles, Hand & Body Lotions, Hand Soap, and beautiful gift items.