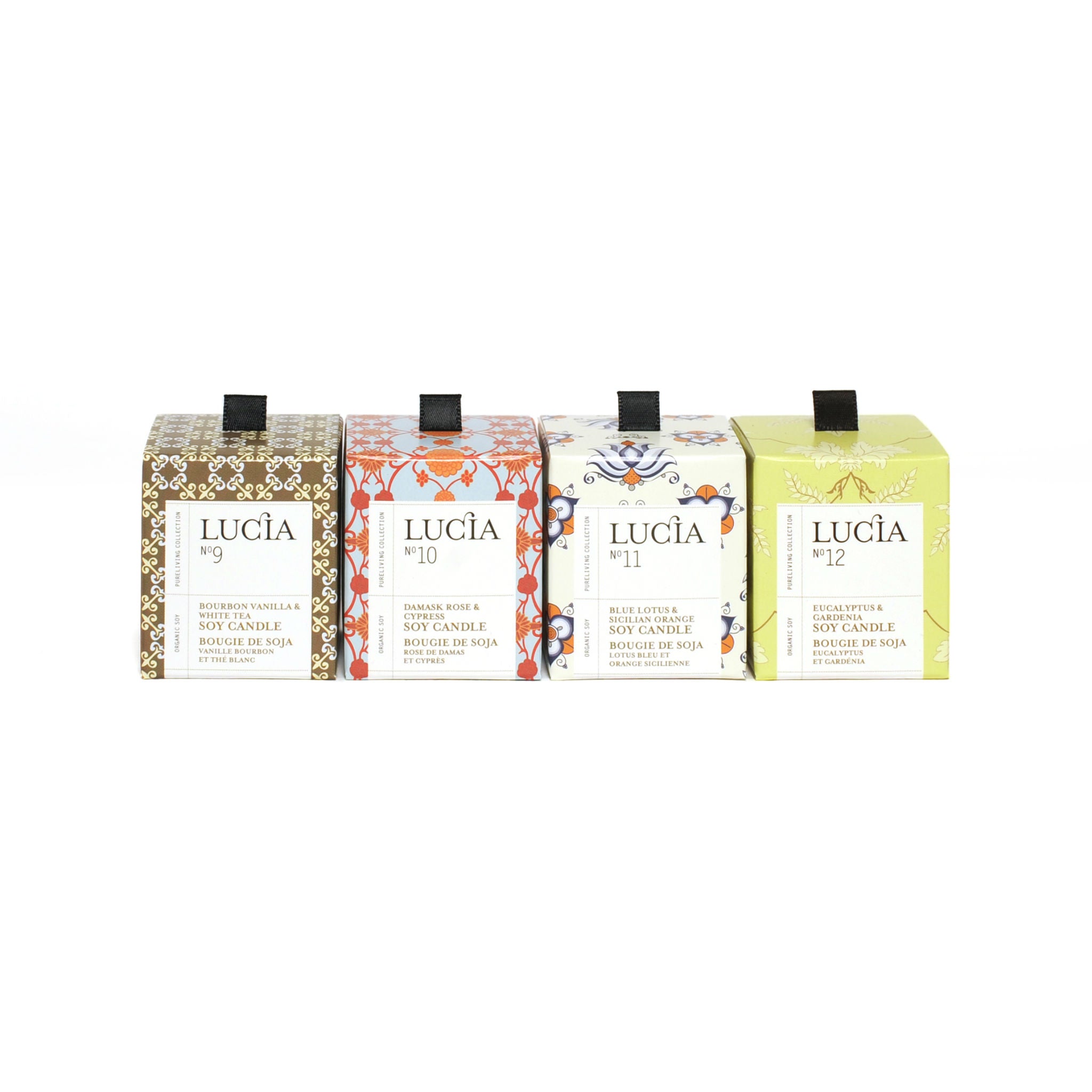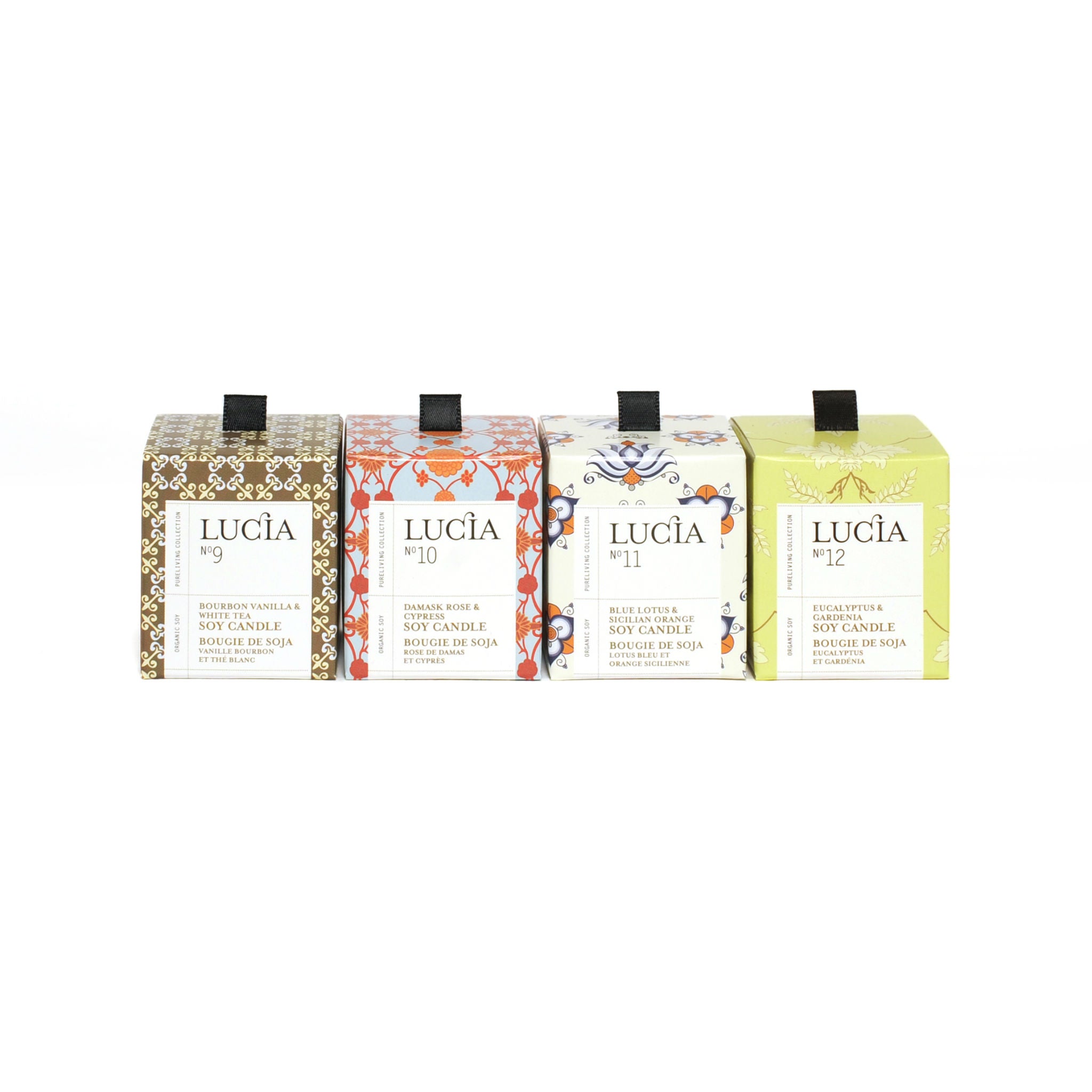 Assorted Soy Candles
Gift Set
LUCIA
Out Of Stock
This beautiful mini candle gift set includes 4 fragrant scents.
N°9 Bourbon Vanilla & White Tea: Enjoy the natural and warm fragrance of Bourbon Vanilla and White Tea contained in this hand-poured candle.
N°10 Damask Rose & Cypress: This elegant candle blended with 100% natural fragrance of Damask Rose and Cypress will transform the ambiance of your favorite room and turn it into an oasis of well being.
N°11 Blue Lotus & Sicilian Orange: Exotic and alluring this Blue Lotus & Sicilian Orange blend of 100% Pure Essential Oils will enchant you and your guests.
N°12 Eucalyptus & Gardenia: This delicate blend of Eucalyptus & Gardenia fragrance will add a classic touch to any room. 
Burning cleanly for over 15 hours all Lucia candles are a safe and environmentally friendly alternative to existing petroleum based paraffin candles. Our organic Soy is sourced from farming collectives all over the world encouraging fair-trade communities.
Burn Time: Up to 15 hours each.
Size: 4 x 50g / 1.76 oz
Made in Canada
Description
LUCIA
Where the past and the future meet in the present... LUCIA was inspired by unforgotten memories of traditions past 
and by the clean, sensuous modernity of the future. Here in the present, rare fragrant smells, beautiful colors and 
intriguing textures make these little wonders look like precious perfumed jewels.
Lucia is a line of luxurious 
products that reflect the true essence, spirit and inner beauty of its creator.
Lucia is the #1 brand in major markets around the world. 
Starting with 6 fragrances and 1 soap collection Lucia has grown to 12 fragrances and Room sprays, Reed Diffusers, 
Candles, Hand & Body Lotions, Hand Soap and beautiful gift items.