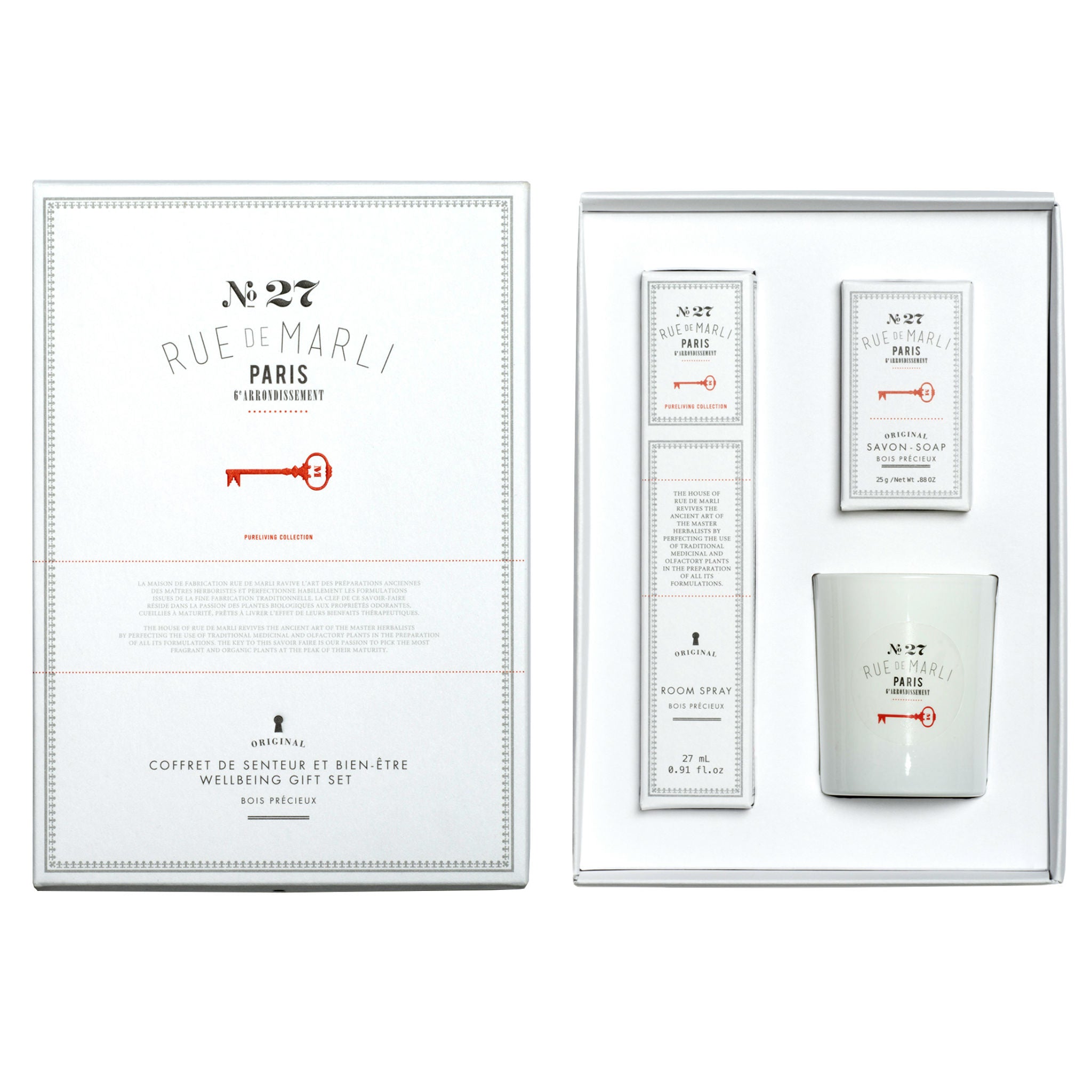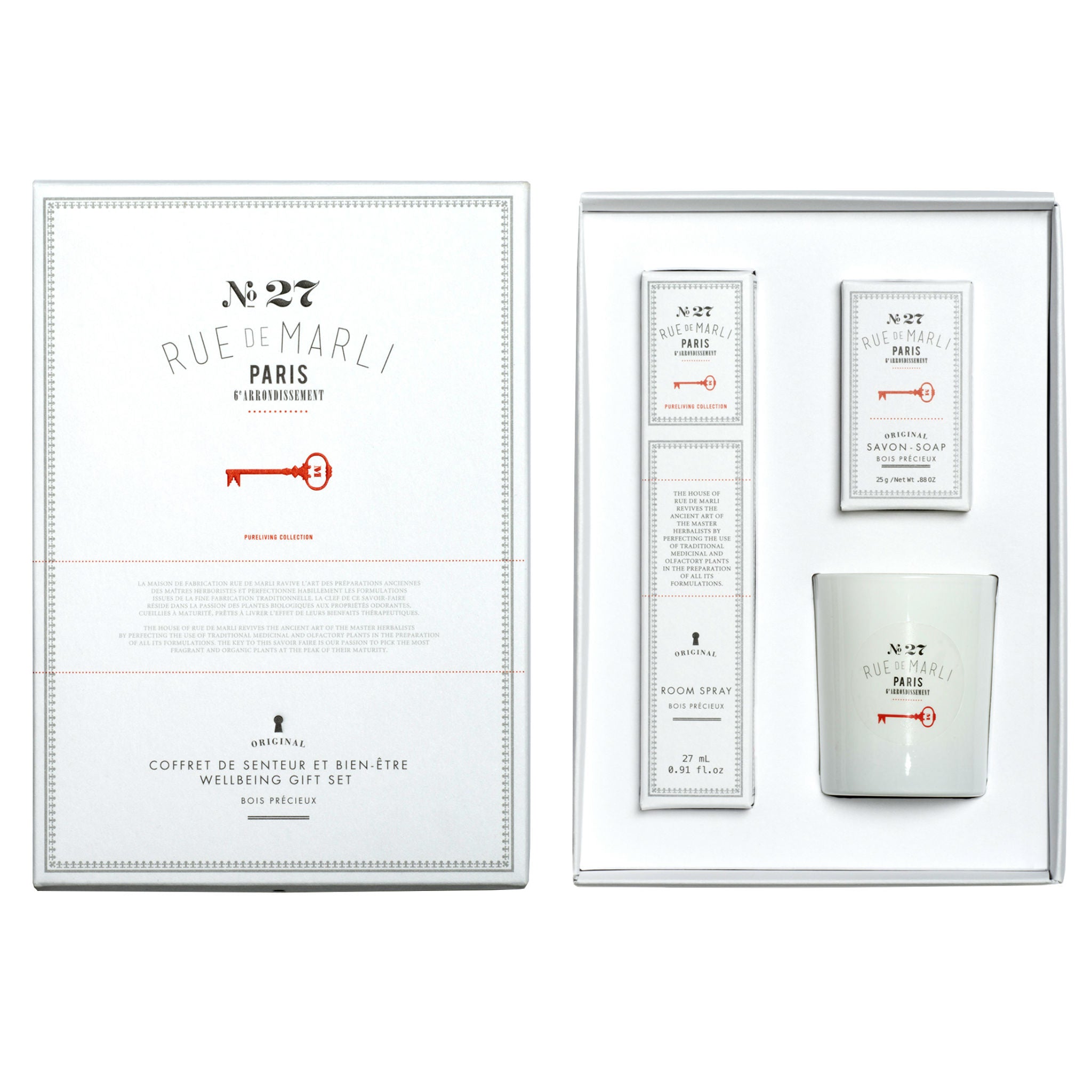 Bois Precieux #27
Gift Set
RUE DE MARLI
In stock
This beautiful Rue de Marli gift set includes a votive candle, a soap, and a room spray. 
Shea Butter Soap 25 g Entirely made following provencal traditional soap making methods, this ultra creamy and long lasting soap is blended with enriched shea butter and organic pure essential oils of lemon, sweet orange and Sicilian mandarin, olive oil and grape seed oil, leaving your skin refreshed and soft to the touch.
Soy Candle 20h Made from 100% natural pure Soy wax and a unique blend of revitalizing pure essential oils of Lemon, Sweet Orange, and Sicilian Mandarin. Slow burning and longlasting, this candle with its 100% cotton wick will provide hours of enjoyment to you and your guests. Soy wax is an environmentally safe alternative to petroleum-based wax and encourages agro-culture.
Room Spray 27 mL Experience the revitalizing freshness of a citrus grove with this ultra fragrant and long lasting room spray. You can also safely use this room mist to lightly scent your favorite and delicate linens, fabrics, cushions, pillows, etc. Enjoy hours of aromatic pleasure with each spray.
Description
RUE DE MARLI
The house of RUE DE MARLI revives the ancient art of the master herbalists by perfecting the use of traditional medicinal and olfactory plants in the preparation of all its formulations. The key to this savoir-faire is our passion to pick the most fragrant, organic plants at the peak of their maturity.