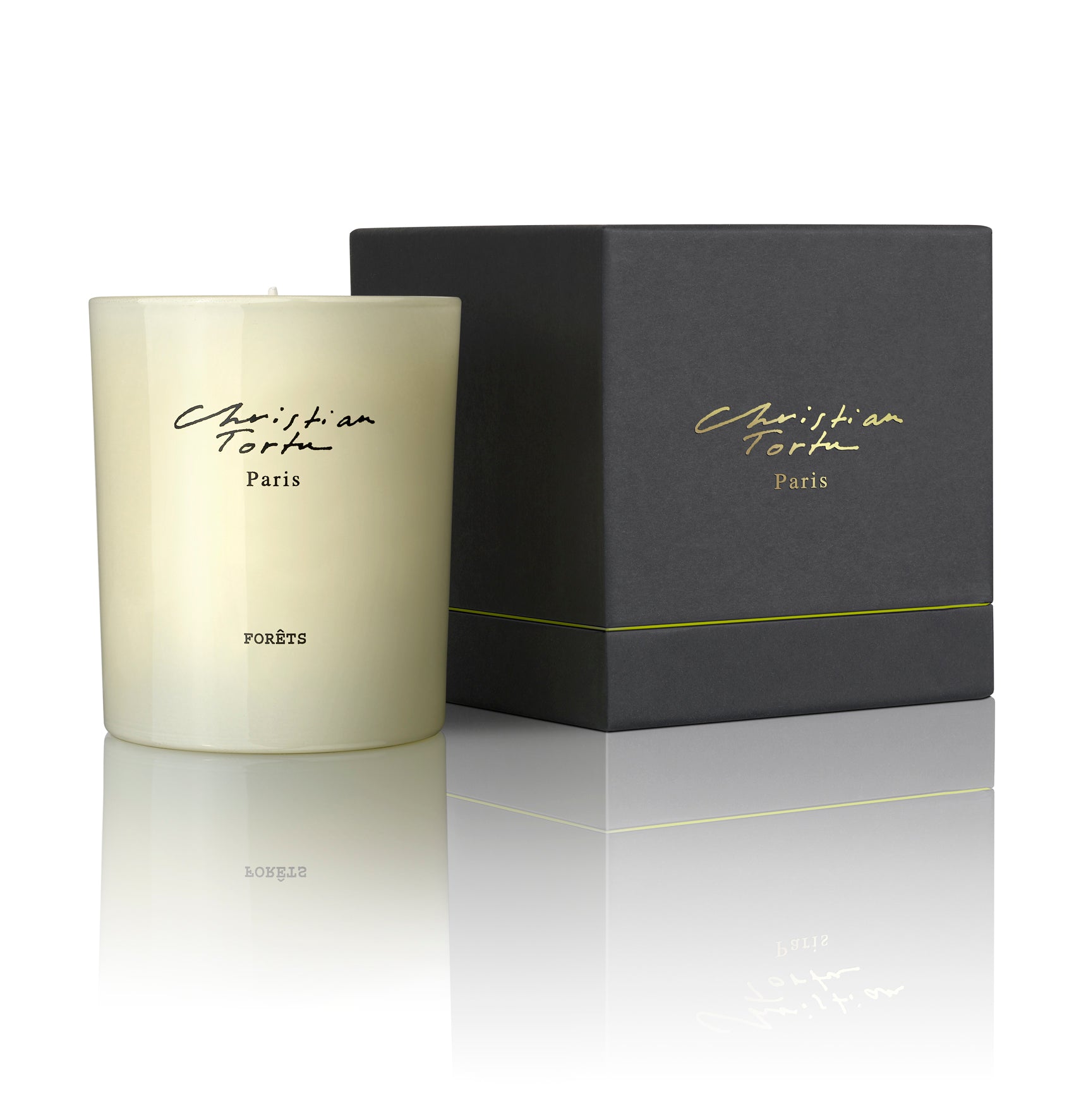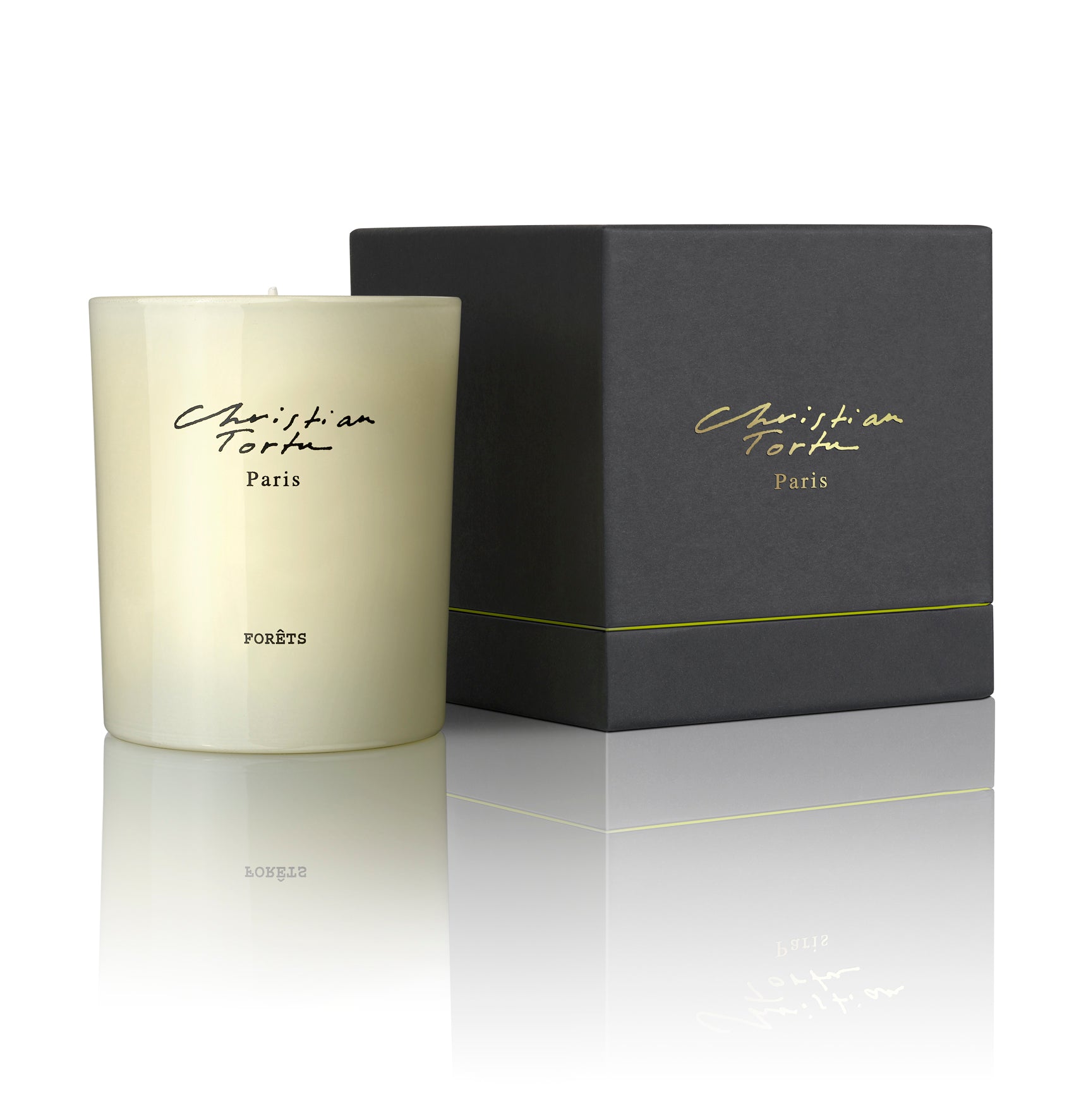 Forets
Scented Candle
CHRISTIAN TORTU
In stock
Experience the fresh scent of Resin and needles of the Pine Tree, the Cistus of Labdanum (Brown Eyed RockRose flower), the leaves and the wood of the Virginian Cedars, and the Tree Moss and freshly cut grass in this addictive, unparalleled fragrance. 
Christian Tortu's most popular scent!
Burn Time: 40 hours
Weight: 190g / 6.70 oz
Comes in a beautiful box
Trim the wick and center it after each use to ensure your candle burns efficiently, with no smoke. 
Made in France
Description
CHRISTIAN TORTU
World-renowned French floral designer, Christian Tortu, captures the essence of his creations and utilize these scents in his exquisite candle collection. Each scent takes inspiration from the flower garden, the forest, the orchard and the vegetable garden. 
A true lover of nature!