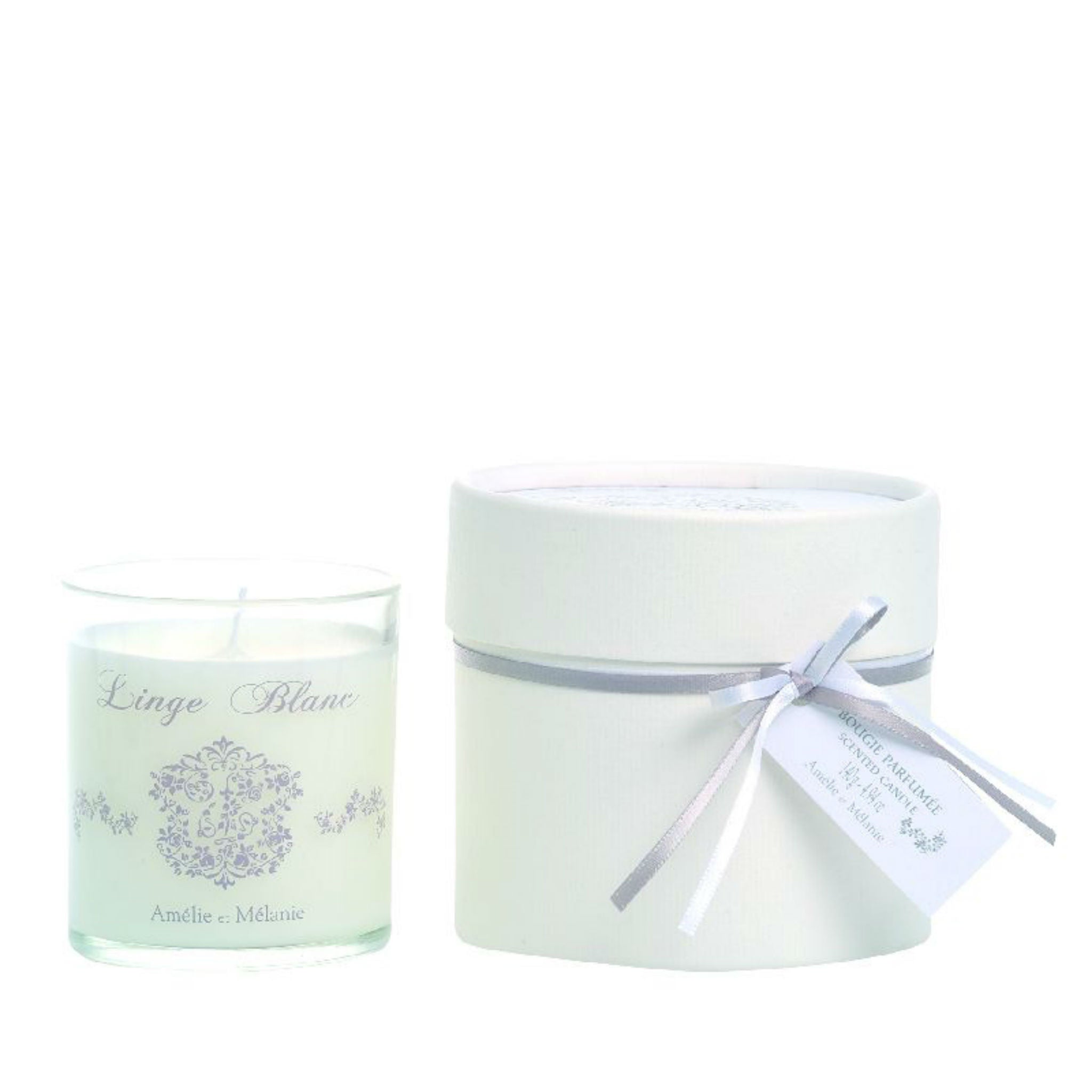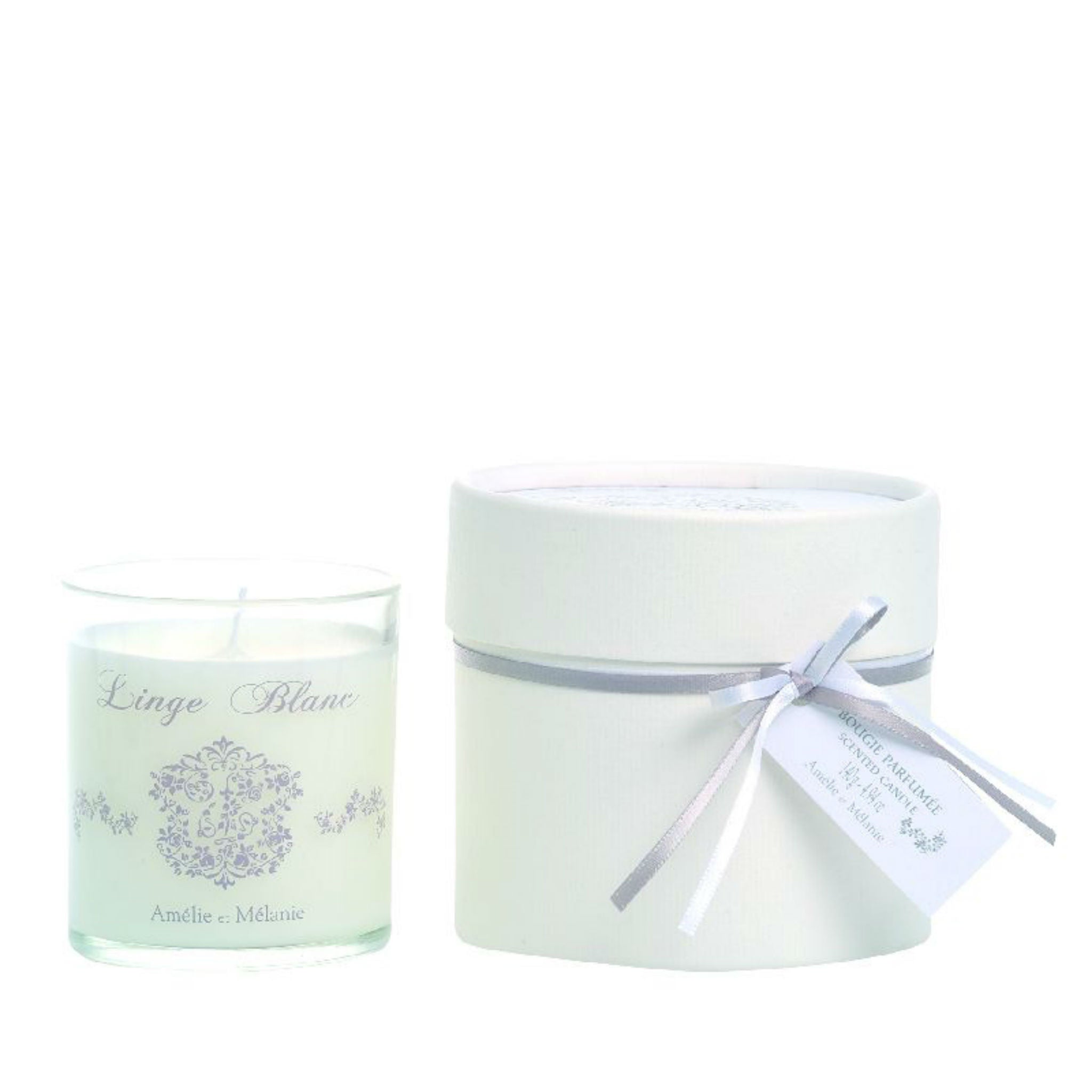 Linge Blanc
Scented Candle
AMELIE & MELANIE
In stock
This mineral wax candle is specially developed to restore the best perfume. It provides a slow and continuous diffusion to create a unique and fragrant atmosphere of a pure and fresh scent of white linen. Presented in a beautifully decorated glass holder.
Linge Blanc, a collection in shades of white, gives the atmosphere a pure elegance, a touch of nobility and refinement. 
Burn Time: 30 hours
Weight: 140g / 5 oz.
Do not burn for more than 2 hours at a time. Trim the wick and center it after each use.
Comes in an elegant gift box.
Made in France
Description
AMELIE & MELANIE
Embrace simplicity and innocence with Amélie et Mélanie, a range of fragrances created by perfumers in the French town of Grasse. Fresh and stylish, playful and sensual, this refined collection for both body and home is fashioned with natural elements.
Each product is presented in an elegant and poetic way with a natural charm reminiscent of old products.