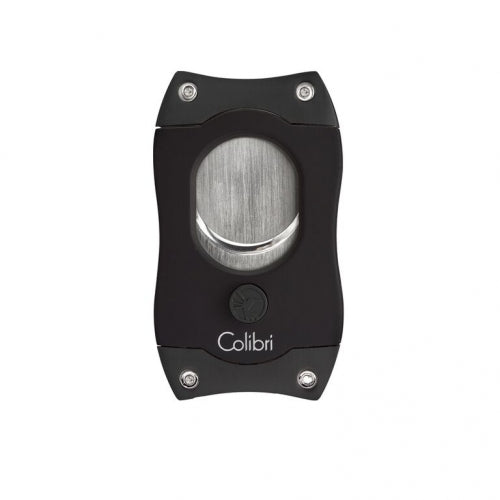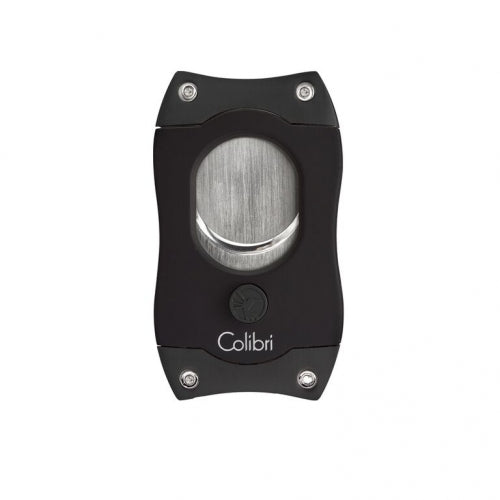 S-Cut Cigar Cutter
Black/Black
COLIBRI
In stock
The S-Cut is everything you love about the V-Cut—in a straight cut.
The Colibri S-Cut is contoured for beauty and to fit securely in your hand. The primary stainless steel blade is spring-loaded and is purposefully designed to meet the secondary blade with almost no space between the two blades to produce a crisp shear off the cap of your cigar.
The guided action of the blade runs smoothly, ensuring an easily accomplished clean cut. Enjoy the S-Cut on large cigars, up to 66 rings.
-Spring-loaded release
-Ergonomic design
-Stainless steel blade
-Leather Holster Size: Large
-Comes in a gift box. 
Description
 COLIBRI
Famous for his confidence, Colibri's founder Julius Lowenthal started out with a vision of launching an international brand that would transform the world of cigars. Today the Colibri renaissance brings you the same classic styling and engineering leadership alongside superb modern functionality. Colibri offers three series, each of which echoes the timeless moods of man: genuine and effortless confidence in all its forms.