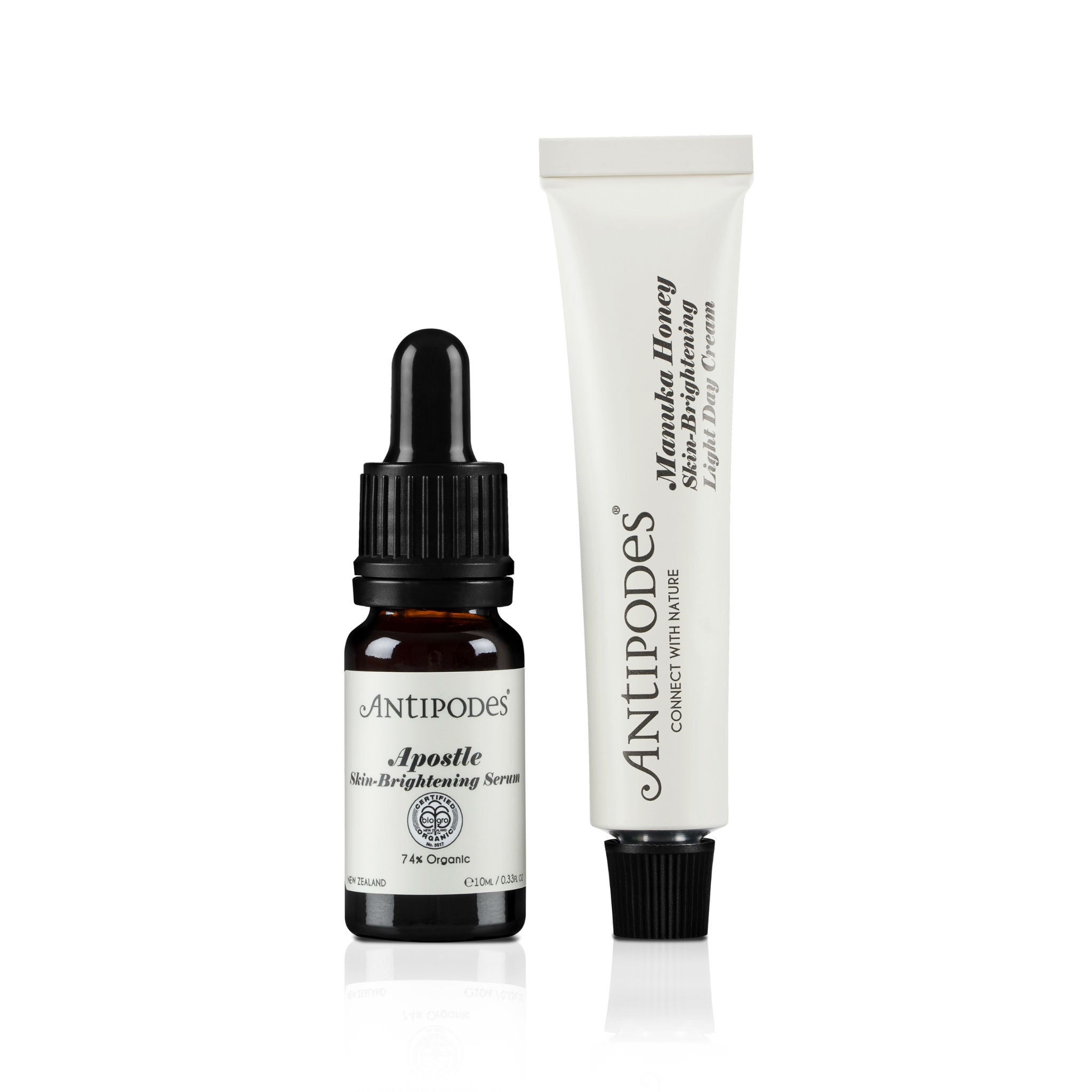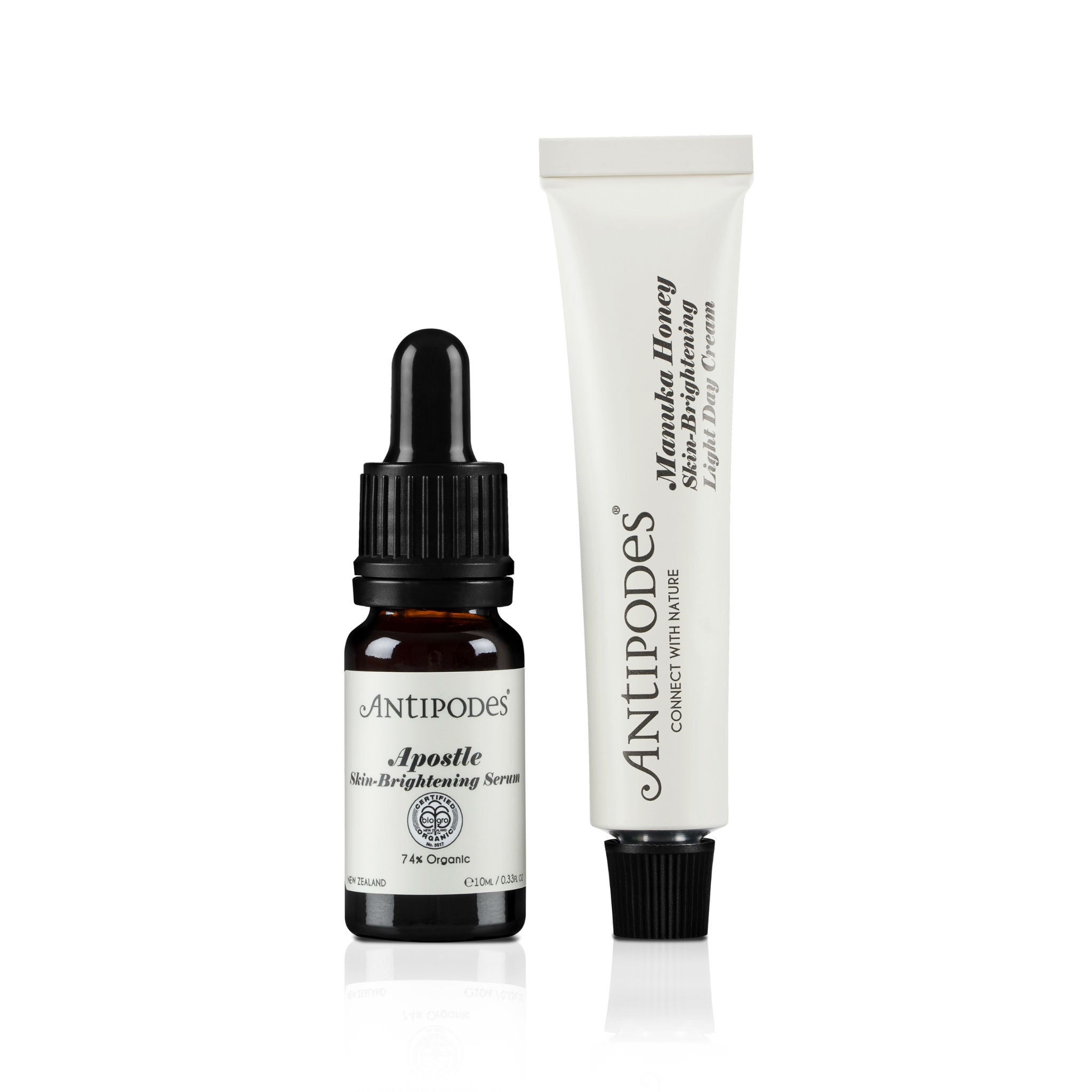 Skin Brightening Minis
Serum & Cream
ANTIPODES
In stock
Restore your skin's radiance and clarity by slipping these minis into your luggage or handbag. Leave home with scientifically-validated skin-brightening products that help decrease pigmentation and restore your skin's youthful glow!
Includes:
1x Apostle Skin Brightening and Tone Correcting Serum: 10ml / 0.33 fl oz
1x Manuka Honey Skin Brightening Day Cream: 15ml / 0.50 fl oz
-Certified Organic
-Vegetarian Approved
-Made in New Zealand
Description
ANTIPODES
Antipodes is a Scientifically Validated Organic Beauty™ brand from New Zealand, pioneering a new niche in skincare globally: Certified Organic and premium natural products with skin performance proven by science - Featuring revolutionary Vinanza antioxidants from New Zealand grown superfruit, nutrient-rich avocado oil, and anti-blemish manuka honey.
Antipodes is also deeply committed to caring for the Earth - Certified Organic, zero carbon certified business & all products officially approved for vegetarians.