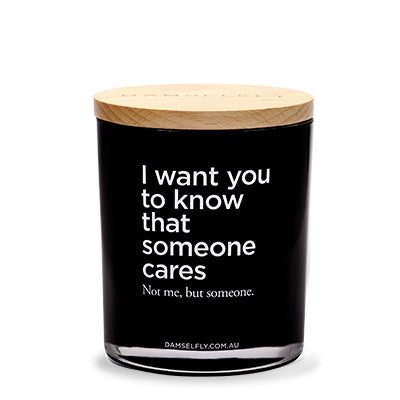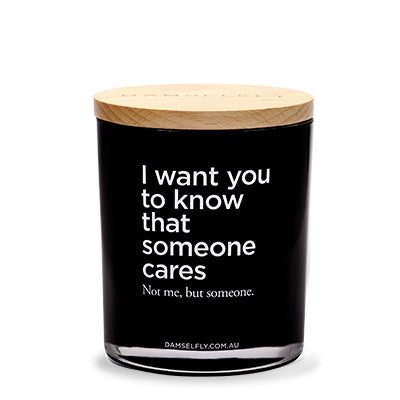 Someone Cares - XL
Scented Candle
DAMSELFLY
In stock
Breathe out, then lap up this moody blend of Cedarwood, Hyacinth, Burnt Fig and Cassis. Like a lofty high for your senses.
Our Delilah. Smells like soaring feels.  
Delilah Fragrance Notes
TOP: Burnt Fig
MIDDLE: Cedarwood & Hyacinth
BASE: Cassis
Burn Time: 80 hours
Weight: 400g / 14.1 oz
2 x natural lead-free cotton wicks
Made in Australia
Description
DAMSELFLY
Home of the original QUOTE CANDLES! Part sexy, part charming, part naughty, and still a little bit delicate.
SHINE BRIGHT. BE FIERCE. FEEL THE MAGIC. WELCOME TO DAMSELFLY, THE SHOOTING STAR THAT JUST SMACKED YOU IN THE FACE.
At Damselfly, it's not all about rainbows and butterflies We want to hit you in the face, right in the nose, with our triple-scented aromas and then in the eyes, with a killer quote.
Come on baby, light my fire...